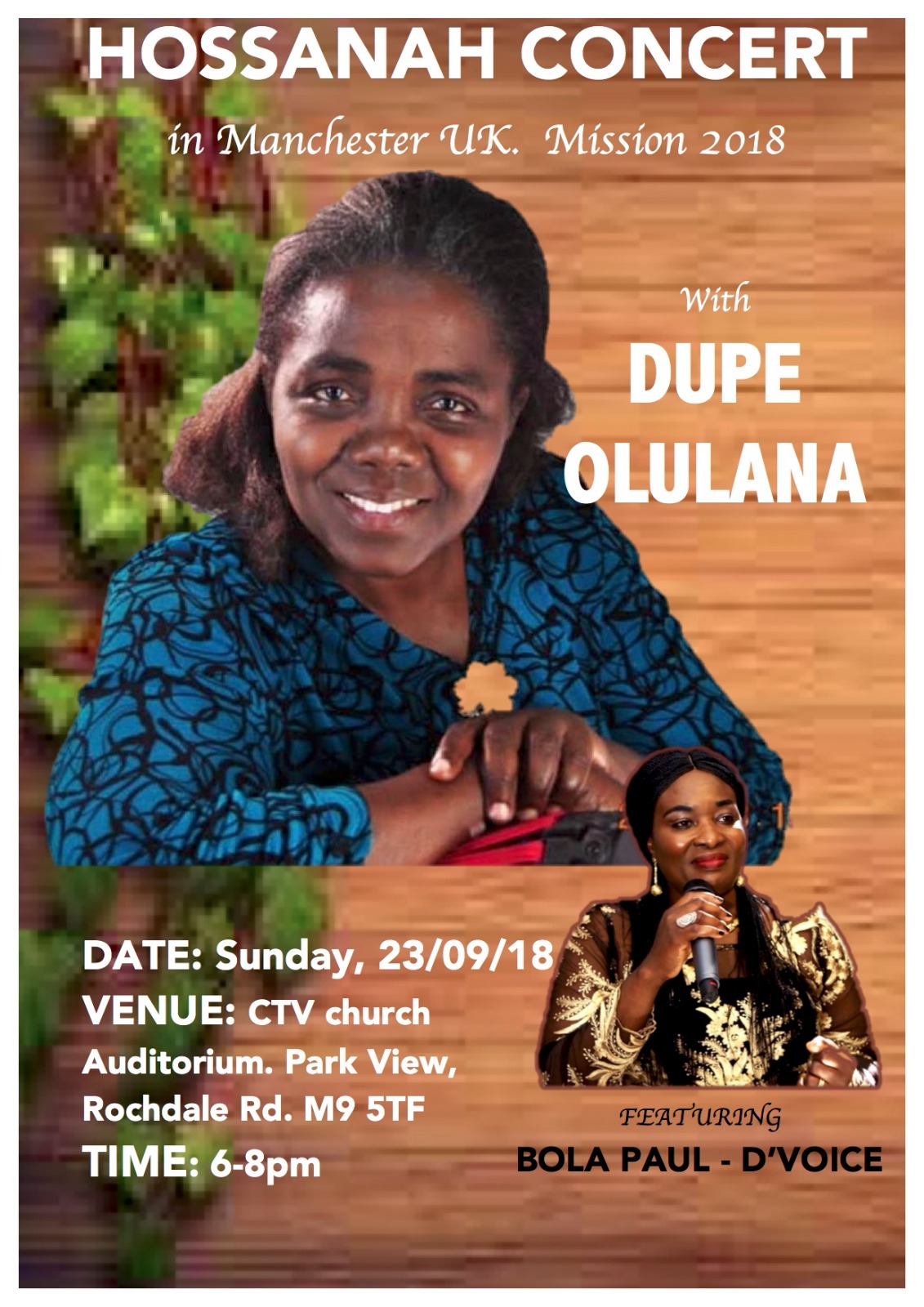 It's here again . Taking Jesus to the Nations!
Sept 15th 2018 marks the beginning of yet another set of Music/ Word mission outreaches to overseas countries in continuance of the ministry of reconciliation given to the Church by our Lord and Savior Jesus Christ .
In the first 30 years of Hosanna International Bible Ministry, our watchword has been the Scripture in the book of Acts 1:8
"But ye shall recieve power, after that the Holy Spirit is come upon you : and ye shall be witnesses unto me both in Jerusalem and in all Judea and in Samaria and unto the uttermost part of the earth"
Hence we set out as witnesses from Nigeria – Ghana – Republic of Benin – Togo – Cameroon – Canada – UK – USA . South Africa.
Testimonies abound. GOD ALMIGHTY through Missionary Bodies, Christian Ministries, Private Companies (owned by Christians), ministry friends n family has been there to support His ministry in our care. All Glory to His name! What we have tagged " The 2nd Missionary Journey Project" marked the beginning of another 30 years of ministry round the World. This was commenced on July 2nd 2017.
So far three successful trips have been made with great testimonies. This is the 4th one. It commences on the 15th of this September. IT IS COMPLETELY A FAITH VENTURE! While we appreciate all your past support , we are calling for support again in 3 areas ————
 Prayers
Paying.
Participation/ Planning.
Pls you may call us for more details.
08023033370
08287730438.
dupeolulana@yahoo.com,
kolaolulanagospel@yahoo.ca
KOLA/DUPE OLULANA.
Hosanna International Bible Ministry