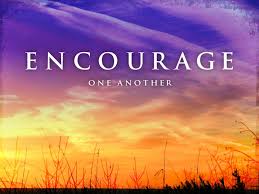 He is so faithful, we are asking for His leading. That is the way of God. When we worry we weary Him and He is wary of us. When we trust and thank and praise Him, He is true to Word.
We know that all things work together for good for they that love Him and are  called according  to His purpose.
They  that wait upon the Lord shall renew their  strength.
WHEN  WE WORRY N COMPLAIN., WE GRIEVE THE HOLY SPIRIT, HE LEAVES AND WE GRIEVE. THINGS BEGIN TO GO WRONG AND SATAN  BEGINS TO PARTY. IF WE WANT OUR PEACE BACK, WE REPENT, ASK FOR FORGIVENESS N WE ARE FORGIVEN! HALLELUYAH! THEN COME PEACE., JOY., PROGRESS etc
Satan is the LOSER. OUR FATHER says to you, "I am in control, occupy for Me ".